Display network ads enables visual brand storytelling.
The post secondary landscape has changed, no longer to counsellors have the same affect and influence to help students make that decision, as a matter of fact a 2013 case study showed that a total of 42% of students in grades 7-9 and 83% of students grades 10-12 listed counsellors at the bottom of their top 3 list of avenues they would approach for career help, #2 was their parents and #1 was research online!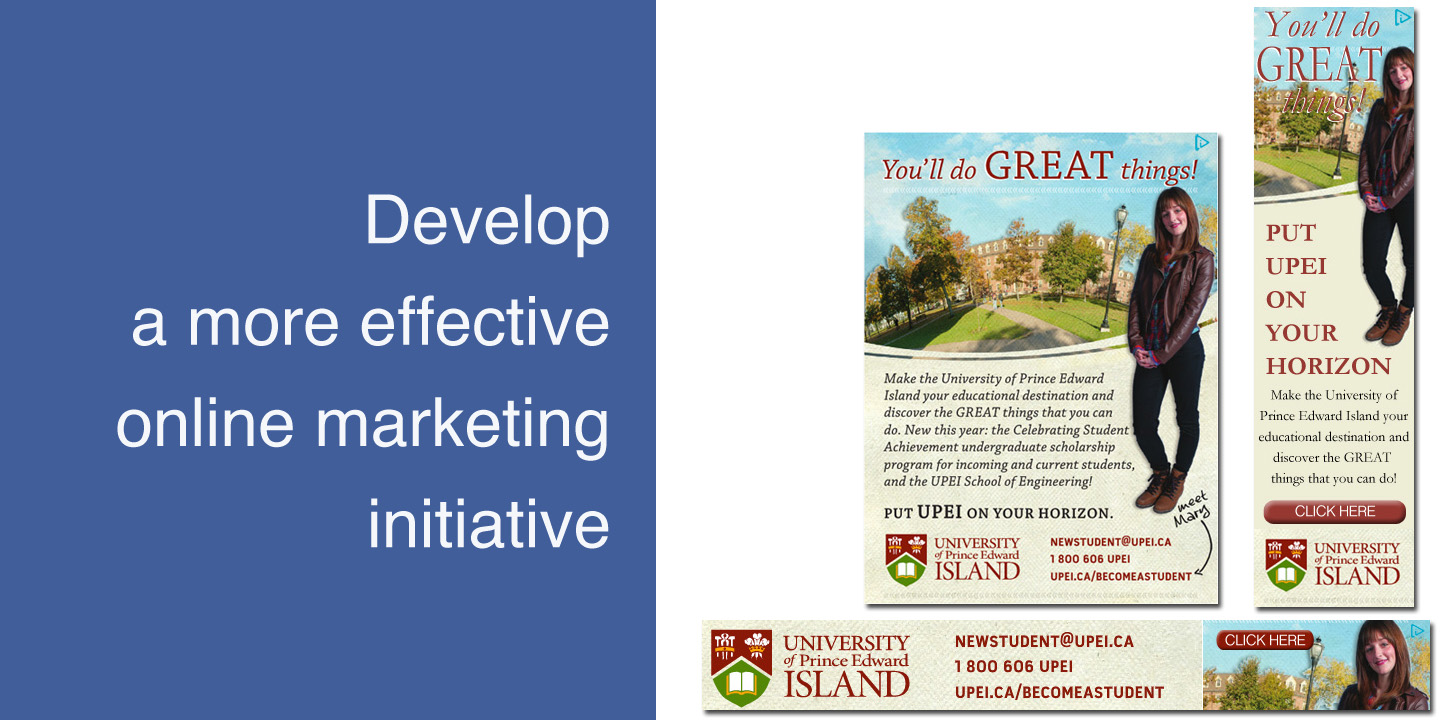 87% of all students research post secondary opportunities online through their mobile device before they make a decision
• 70% of those students complete a conversion, weather it be a phone call to your post secondary institution, a visit to your website, or them enrolling, because they have researched a product they want!
Harper Media is able to reach 92% of students through the Google display network alone!
plus if they do leave your site, we can re-target them at a later date to keep your school in front of them as they search and browse on the internet.
THE CHALLENGE
Develop a more effective online marketing initiative. Google Adwords & Display Network ads, this is a great opportunity to maximize & capitalize on your investment.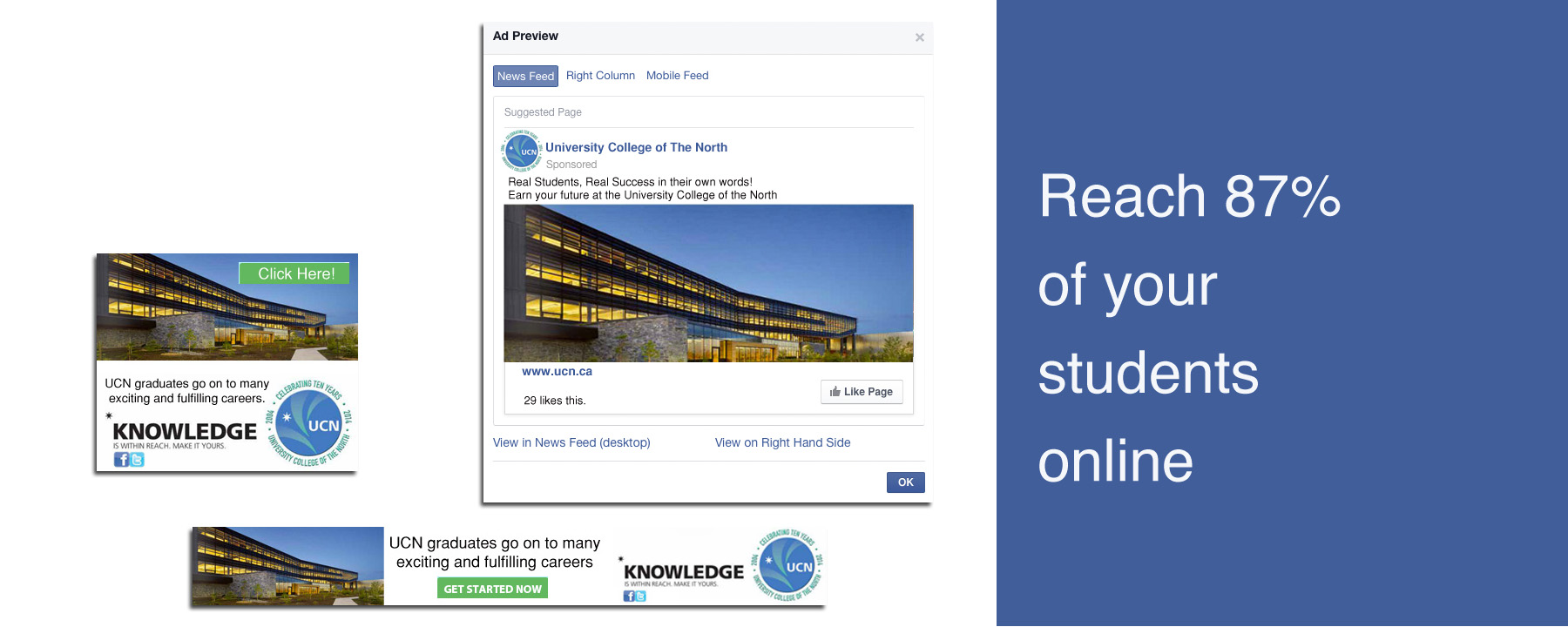 THE SOLUTION:
We provide a novel approach. Using the google display network we analyze the best performing segments such as—age, demographics, lifestyles, behaviour and media to distribute your message to reach these students.
• Develop multiple ads
• Generate multiple campaigns
• Add or delete specific campaigns
• Implement different landing pages
THE RESULTS:
These campaigns prove that insights-based network display ads are an effective approach for attracting new students, energizing the current ones all by reducing your marketing campaign costs.
If your looking to implement best practices for driving meaningful engagement to your post secondary institution, the display network enables visual brand story-telling to reach this valuable sector.
Contact Harper Media today and we will help you get the results you need reaching students looking for post secondary opportunities.